Our Story
More than 98 millions adolescent girls around the world are not in school. That's a lot of dreams cut short! UNICEF reports that besides their financial hardship, menstrual hygiene is of significant need for those girls. The goal of SAGE Project is to empower young women through education. With your generosity, we are able to provide menstrual hygiene and scholarships because education is the pillar of health, financial freedom, empowerment and world peace.
Our Passionate Team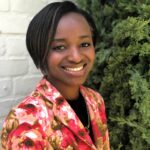 Fatimata Sanogo
Founder & CEO
Fatimata was born and raised in Dori, in the Sahel region of Burkina Faso. She speaks French, Fulani and English. She enjoys learning from different cultures and has traveled 17 countries across Africa, Europe, North and Central America. Her favorite hobbies also include yoga, meditation, reading, writing, hiking, and spending time with friends and family.
She also loves to volunteer in her community. She's driven by her passion for self-development and her commitment to promoting health, education, joy, and to being a beneficial presence on the planet. She founded the SAGE project because she loves being of service. The selfless support of many throughout her upbringing has opened doors of success and fulfillment in her life and she's eager to pay it forward. Fatimata received her Bachelor's degree in Biochemistry from the University of California San Diego and is currently in a doctoral program in Epidemiology at the University of Southern California. One of her most memorable academic experiences is her international National Institute of Health (NIH) Internship she completed in Cape Coast, Ghana. While there, she conducted research and taught middle school students. She's also a yoga alliance certified teacher. For more, contact me at fatimata@sahelsage.com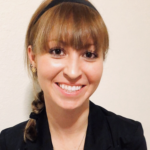 Shannon Potter
Executive Vice President
Ms. Shannon Potter was born in San Antonio, TX and raised in what used to be a small town, Helotes, TX. She serves as the Chief Philanthropy Officer of Sahel Sage. Ms. Potter has a Bachelor's in Business Administration for Management from The University of Texas at San Antonio.
In her spare time she enjoys yoga, meditation, playing with her two dogs, and being with friends and family. Before Sahel Sage she spent her career in various management, sales management, and training positions within the Construction Industry since 2009. Managing relationships, collaborating, and mentoring women have been key in her achievements over the years. Shannon thrived in a male dominated industry through various job roles. With her experience in the field, she guided as well as encouraged many of the women around her on their journey to career prosperity. But it was her lifelong sistership with Fatimata, now CEO of Sahel Sage, that brought her personal inspiration. As events came full circle with Fatimata and the vision of backing more women on a broader scale has come to fruition, she is eager to support the mission of providing every girl a deserving education.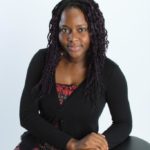 Carine Kadeba
Health Promotion Director
Carine was born and raised in Fakena, in the Mouhoun region of Burkina Faso. She speaks French, English, Bwamu and Dioula. In her my spare time She likes to volunteer in the community, read, run, cook and hang out with friends and family. Growing up she experienced that so many girls did not have the same educational opportunities like her.
Those seeing brilliant, talented and ambitious girls, but their families withdrew them from secondary school, either for early marriage or due to financial hardship. Economic, social and health factors stopped these girls from reaching their potentials. Having witnessed this, she always wanted to make a difference one day by contributing to adolescent girls' education and health. The Sage project is an access for her to realize her dream and keep a promise that she made to herself years ago to give back. Carine currently holds a bachelor's degree in nursing and is working towards her Masters of Public Health.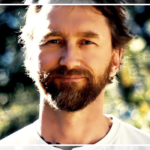 Marcus Nobreus
Creative Director
Marcus Nobreus, born in Sweden, has spent most of his adult life in California, USA, as a filmmaker, writer and a meditation teacher. He received his schooling at Santa Monica College in Santa Monica, California. Marcus spent seven years in Los Angeles, pursuing film-making and acting, before he moved to Mammoth Lakes, California, a ski resort on 8000 feet, where he directed and acted in many plays.
He has for a long time been involved in different aid groups, from stopping violence and protecting people with the Guardian Angels in Malmo, Sweden and in London, England in the early 1990's. He was also a volunteer for the Salvation Army's shelter for homeless people in Sweden before he migrated to America in the late 1990's. There he was involved with a 12 step organization to support sobriety and to help people put their lives back together. When Marcus moved back to Sweden in 2010, he started a Farmers Market in his old hometown and was subsequently awarded citizen of the year from a political party, the Christian Democrats of Sweden. He was also the founder for Occupy Helsingborg in 2011, an off-shoot from the Occupy Wall Street movement in New York City. Marcus is running a production company, Nobreus Productions and is also involved with Afroswede Productions. In 2017 he started an online platform that became known as The Wild Idealist which delivers Happy Talks and Meditations every week to its followers. Recently Fatimata Sanogo joined the movement, delivering Happy Talks and teaching Yoga. The Wild Idealist is also supporting an orphanage in Uganda, aside from offering spiritual and emotional support. Marcus speaks six languages well and is fluent in four of those. He can be reached at nobreus@gmail.com
Amadou Sanogo (Amed)
Outreach Coordinator
My name is Amadou Sanogo, and I go by my nickname Amed. I am a native of Dori, Capital of the Liptako in the Sahel region of Burkina Faso. I speak Fulani, my native language, French and a little bit of Moore. I am a huge fan of electronics and computer science.
One of my favorite hobbies is fixing and setting up electronics for friends and family. I have once set up and flown a drone without the manual. I can do that for pretty much any electronic device. I also enjoy dancing, food, and time with my daughter. I received my bachelor's degree in computer engineering but started my professional career in community development because of the increasing need in my hometown and the lack of resources for a career in computer engineering in a developing country. I have great passion for the work I have been doing with NGOs in the domain of child protection. Early marriage, female genital mutilation, schooling of young girls are challenges I face every day at work since 5 years already. For me, changing the mindset of our communities around those topics is so crucial and needs to start with empowering young girls, our rising women, through education. That's why the mission of SAGE project is necessary to our community. I have worked as the project coordinator for the NGO Mwangaza_Action and lead numerous activities for community education and outreach. For over a decade, I have been an active member of the association 3S "Sauver le Sahel du Sida" (Saving Sahel from AIDS) founded by my father Dr. Sanogo Tiamogo. I have recently joined Doctors Without Borders, an international humanitarian medical non-governmental organization as their data analyst in the Sahel.
Fadima Cisse Sanogo
Project Evaluation Lead
My name is Fadima Cisse Sanogo and I lived my whole life in Dori, in the Sahel of Burkina Faso. I speak excellent Fulani (my native language) and French too. I have two daughters and a son. On my free time I love uniting family ties and visiting relatives because I have a big family.
I always do this in the spirit of learning what my relatives are up to and providing any support I can to assist them in dealing with those matters that are of importance to them. I also enjoy taking care of my domesticated animals: my cows and sheep. For me, these are a part of my family. I have worked with numerous NGOs for over 30 years on development projects. I have a keen interest on the issues that NGOs address in the domain of helping to improve the living conditions and behavior in my community. Such issues include health issues, malnutrition of children under 5 years old, early marriage, female multilations, and the lack of education of girls. I have worked with NGOs like the Red Cross, HELP (Hilfe zur Selbsthilfe e.V.) FDC (Fondation pour le Développement Communautaire du Burkina Faso) in the domain of health and NGOs like OXFAM (Oxfam Intermon,) A2N (Association Nodde Nooto,) PEF (Project Economique Famillial) and PAR (Programme Assainissement Reforme des Ouvrages d'Eau) in the domain of development and behavior change. Throughout my career I have held positions that include agent for community change, health promoter, trainer in infant nutrition, and lead for monitoring program and project evaluation
Our Advisors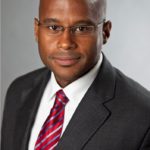 Ryan Browning
Strategic Advisor
Ryan originates from the Washington D.C. area and is the by-product of a military family. Born on Joint Base Andrews, MD, he has lived in 10 cities across 4 different continents over the course of his professional life from serving as a Peace Corps Volunteer in West Africa to working as a Global Management Trainee with Mercedes-Benz in Germany and China.
His experiences include International Development, Corporate Finance, Strategy, and Human Resources. As a musician he appreciates the beauty that art and design bring to the world and uses that as his muse to support and inspire others to increase their positive impact on others. He is currently based in New York with his wife and two boys and works as a Innovation Development Lead at an HR consulting firm. In his spare time he reads, studies languages, coaches future business leaders, and enjoys endurance sports. Ryan received his Bachelor's degree in Economics from Northwestern University and his MBA from The Fuqua School of Business at Duke University. Having studied Latin, Ryan speaks English and French fluently, and loves to pick up other languages just enough to connect with people on his travels.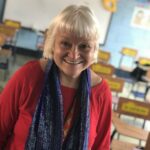 Katie Walther
Advisor
Katie is a mother, grandmother, a nurse, a retired Army Lieutenant Colonel and a Persian Gulf War veteran who keeps her passport in her purse at all times. She was one of the first volunteers on the ground following the devastating earthquake in Haiti.
She has helped teach preventive healthcare to adults and children in Papua New Guinea, eased the cholera epidemic in the Caribbean, and contributed to outreach medical care in Timor Leste. Founder and Director of Humanitize Expeditions gives her the opportunity to lead volunteer medical and education teams to provide sustainable resources in developing countries.